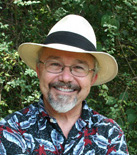 Hello, and welcome. I'm a full-time freelance writer based in Wake Forest, North Carolina. I've been writing since 2000, specializing in the areas of healthcare, science, the military, travel and lifestyle. I've authored or co-authored three books so far, and have written hundreds of magazine articles for publications as diverse as Mad magazine and Air & Space/Smithsonian.

As a writer/photographer, I can provide custom images to accompany the pieces I write, and have found that being on-site for an interview not only allows me to provide photos, but often results in serendipitous discoveries that greatly enhance the story.

Some of my more notable assignments have taken me on a flight through a storm with the Hurricane Hunters, to the Great Plains in search of tornadoes with Tempest Tours, on a National Guard training mission in Mississippi, and aboard one of America's newest fast-attack submarines, the Virginia-class USS North Carolina.

Those trips were certainly exciting, but even more fulfilling are some of the pieces I've written about people. How the National Guard Youth Challenge Program is taking some of the country's most at-risk teens and turning them into productive citizens, for example. Or the article I wrote about screening teenagers for depression and suicidal thoughts, an initiative that could save thousands of children from making a permanent but avoidable mistake.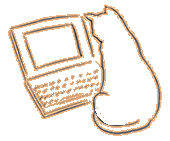 I feel that my main duty as a writer is to make the editor's job as trouble-free as possible, and take great pride in producing concise, error-free copy. You'll find some examples of my writing under the Articles and Books tabs, and some representative photographs in the Photos section. If you're an editor or other company representative looking for a writer, please get in touch with me via the Contact tab. I look forward to speaking with you.